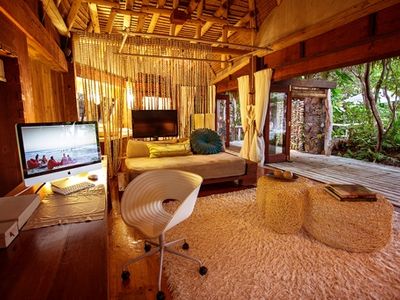 Presidential Villa (Villas 1-10)
With direct access onto East beach, each villa is approximately 450m2, accommodating up to 4 persons, air-conditioned spacious bedroom, ceiling fans, satellite television, Wifi. sea-facing living area and decking, bathroom with marble bath, indoor shower, dressing room, bathrobes, outdoor garden...
Read more...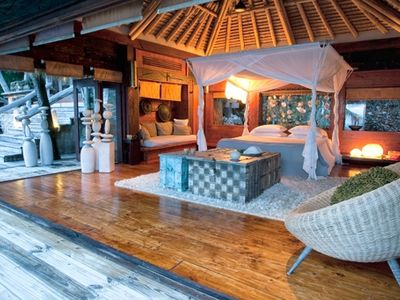 Villa North Island (Villa 11)
Also known as Villa 11 - Villa North Island, accommodating 2 persons, is set upon granite boulders at the far end of East beach ensuring total privacy and seclusion for guests.
At 750m2 (just over 8 000 square feet), Villa North Island has a concealed entrance across a small bridge leading onto...
Read more...